GAT 030 Lee Kit
The hardest thing I've ever done is keep things simple
2022.11.14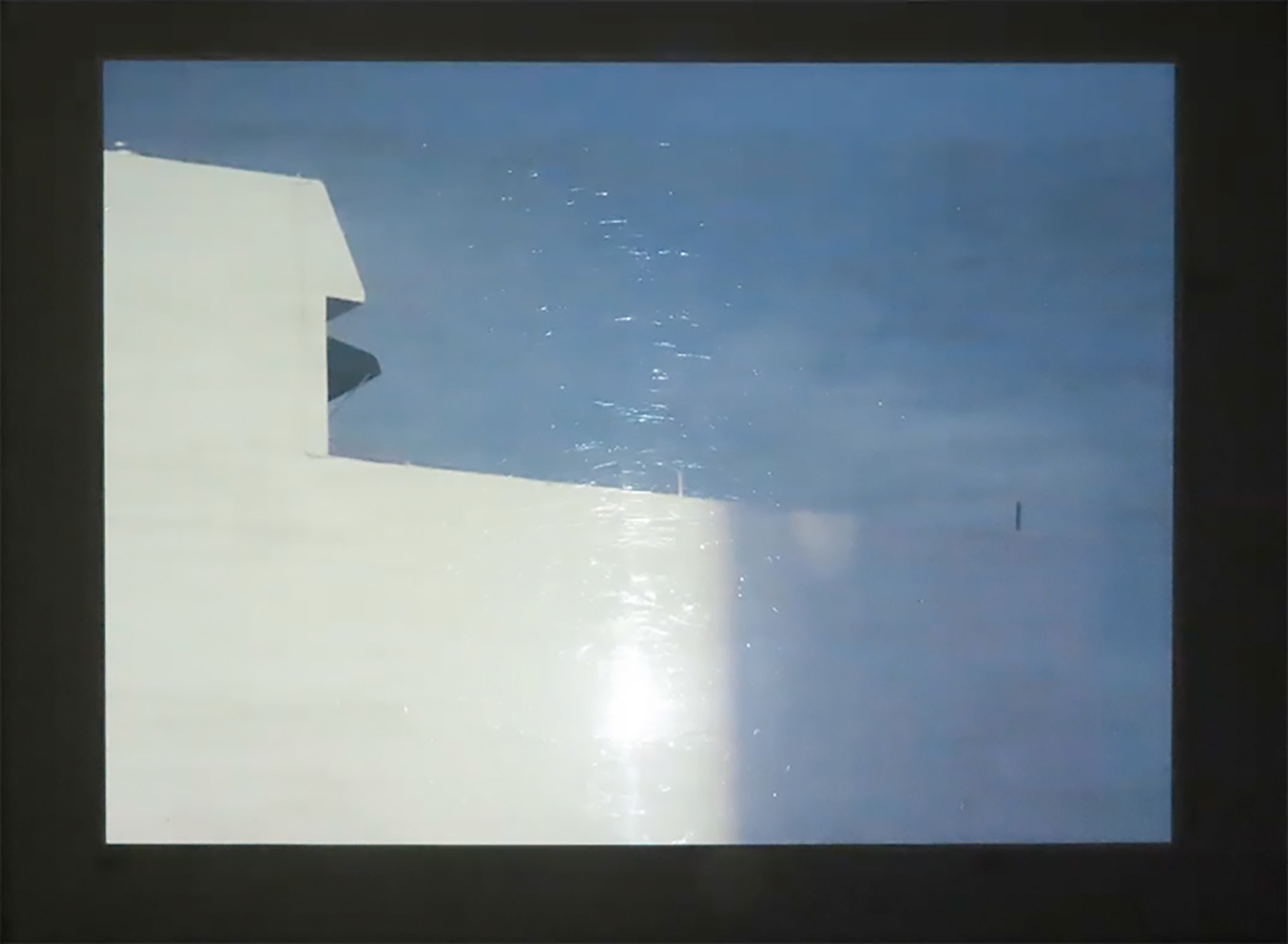 Lee Kit, born in Hong Kong in 1978, held a solo exhibition at the 55th Venice Biennale Hong Kong Pavilion in 2013. He has nominated for the 1st Hugo Boss Asian Art Award in the same year. Using paintings, videos, found objects, etc., Lee is known for exhibiting that makes the audience aware of the tension with social and political situations.
On November 9, 2021, Osaka Koichiro, Adjunct Associate Professor at the Kyoto University of the Arts Graduate School / Director of Asakusa Art Space interviewed him. The following is the summary of the online interview.
Edited by Ishii Jun'ichiro (ICA Kyoto)
---
Osaka:
We had a preliminary meeting last week to discuss today's talk. And when I asked him to give an artist's talk, the first thing that Lee Kit said to me it was, I don't believe in art anymore. Or I don't even know if I'm an artist. So first I'd like to ask, what do those words tell us or what's the meaning behind it?

Probably this as an abrupt question from myself. So, I like to add a few words to those of you listening to the talk. Mr. Lee is a person who comes from Hong Kong, and the city, which has been shaken by the world affairs, and Lee Kit himself has always had a very unique way of speaking not limiting the meaning of what he means by this or that. So sometimes it's paradoxical, or sometimes it's antonymic. These phrases also sound very humorous as well. But to say that art is unbelievable anymore today, it sounds like a horrible and serious joke, doesn't it? So, I would like to ask about this point.
Lee:
For me, it's not a joke. For me it's a question that I think as an artist I should ask myself, what am I doing? Particularly one of these days the situation of the world is not okay. So, I think to constantly keep asking these questions is rather important.

For example, first, there are so many artists in the world, I'm not the best one, I even doubt if I am a good one. But I have some opportunities to show something I'm happy about and I enjoy the process, by questioning myself and providing answers to myself, that means I am privileged. If I'm privileged, I of course, as a person, I enjoy the privilege so much, but doesn't mean that I should just simply enjoy the privilege, I should keep asking questions.

And to making this bad joke, in one hand, it won't stop myself from enjoying my life. But it actually stops myself for a while to the think about should I make other people also enjoy a life like I do.

Then apart from making art only, I can do much more than that. Because I can also make things happen. From what I learn or my impression about art is that being creative or being innovative is very important. So, I should keep making art and make things happen.

Osaka:
And also, I would like to hear about the Things that can happen, which you launched with Chantal Wong in 2015. And so you set up the limit of just two years, for this art space. I would like to hear the story and backgrounds of this art space please.
Lee:
It was a time I started to think about how to do an NGO without a mission. I was fascinated by my own idea. For the first time, I wanted to do an NGO without a mission. That means I can get resources for you, and you do everything you want.

But I am not a very capable person, so, I gave up on this idea. But then Chantal, my very good friend at the same time, she approached me, asked me, I want to open an art space, but without you won't do it. I was like, yes, please, it was quick. We have this art space. The main focus wasn't really about Art… for us, it was about Art. And this personally, I really want to do something about re-allocation of social resources.

So, to keep the story short is that if I hate my father, I don't use my father's money. Of course, I don't hate my father. It is just a metaphor. We don't want to apply for any funding from the government, because we'll be controlled by it. Because it's very simple. We are going to have a lot of administrative jobs to do. We set the limit for two years. That means we talk to different people, we get enough funding, then we can do whatever we want in two years' time. We did things in a way that we pay everyone. So, no intern, we paid an artist, production cost, every courses. We do publication, we do art projects. And we also do some non-art projects. Because we don't do political arts. We don't do commodity arts, but we do things with the commodity.

So, after two years is closed, actually, there was the English teaching course. It wasn't an art project, it is still going on now. I mean, the English teaching course has become a leadership project that we don't need to put any effort on it anymore.

The main point is that we need to do a case study or example here is that Hong Kong is the most expensive city in the world. How dare you do make a private art space? ーーIt is doable. Second, if time limit is two years? ーーEverything is workable. And there is a case there. There's a reference here. So, it works. We don't want to make everybody likes it. You don't even like me. But we do different things together. We do different things together.
---
Lee Kit
Lee Kit, born in 1978 in Hong Kong, lives and works in Taiwan. He graduated from the Fine Arts Department of The Chinese University of HK and obtained his bachelor degree of art.
Solo exhibitions include Lovers on the beach, West Den Haag, The Netherland (2021), Resonance of a sad smile, Art Sonje Centre, Seoul, Korea (2019), 'We used to be more sensitive.', Hara Museum, Tokyo, Japan (2018), I didn't know that I was dead, OCAT, Shenzhen, China (2018), A small sound in your head, S.M.A.K., Ghent, Belgium (2016), Hold your breath, dance slowly, The Walker Art Centre, Minneapolis, USA (2016), The voice behind me, Shiseido Gallery, Tokyo (2015), 'You (you).', The 55th Venice Biennale, Italy (2013), etc.
In 2015, in collaboration with Chantal Wong, has founded non-profit art space Things That Can Happen in Sham Sui Po, Hong Kong.
* This talk was held online on November 9, 2021.