Artist-in-Residence (3):
Perspectives on the transmission of culture, AIR, and sustainability
By Hinuma Teiko
2023.02.03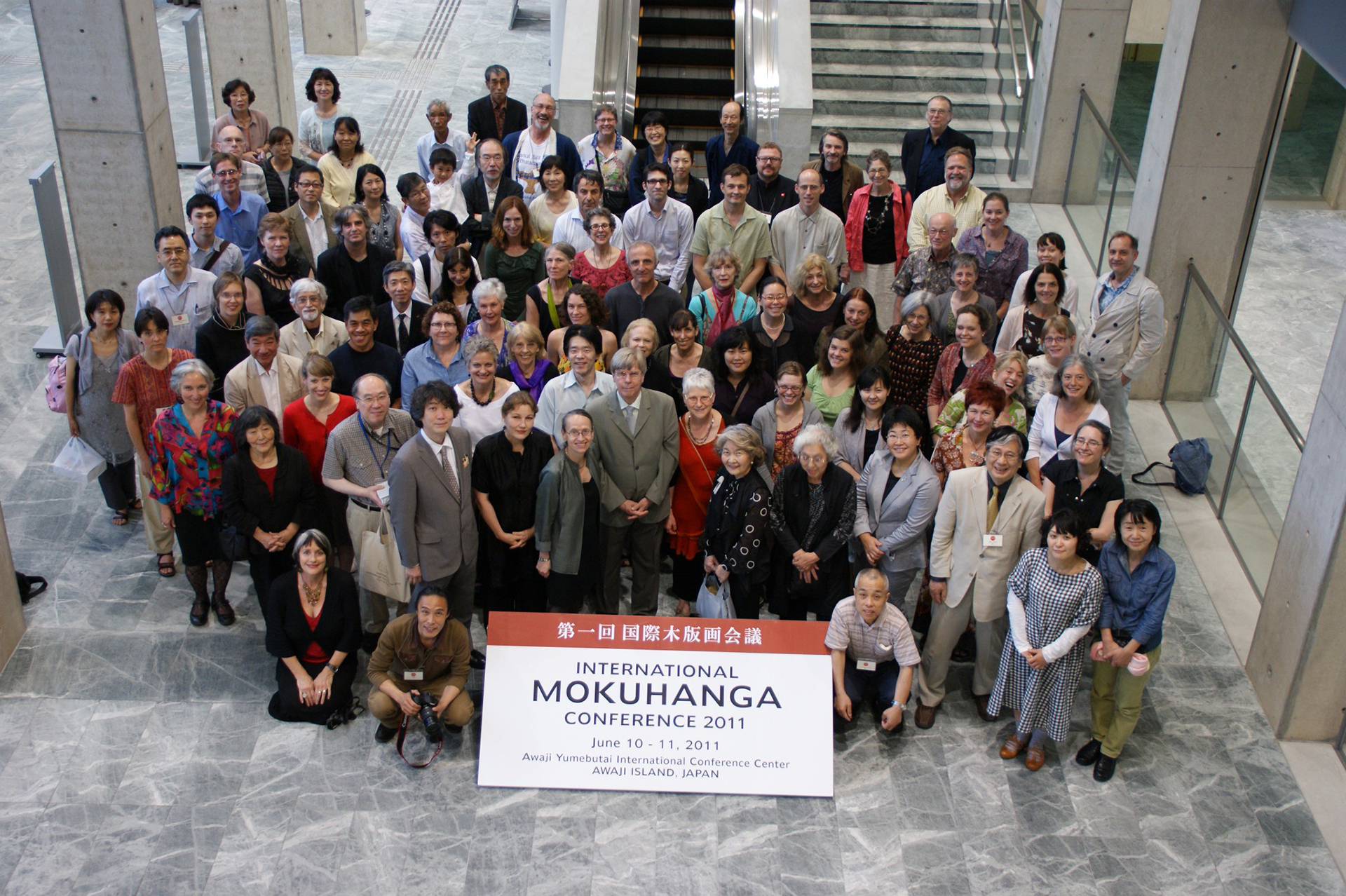 Upon returning to Japan after my two-month stay in London, I joined Atelier Publishing. I worked there for five years as an editor who also handled in-house accounting and clerical duties, during which time I gained an overall picture of the print media distribution system and art scene in Japan. At the time, alternative movements such as the "post-museum" and "artist initiative" movements were gaining momentum in Japan, [*1] and AIR was a part of these new movements, with programs such as the ARCUS Project Pilot Program (which became the ARCUS Project) in Moriya, Ibaraki developed as measures for regional development that were not so much artist-led but local government-led. [*2] As these new art sites began to get up and running, my desire to look for a "scene" where I could become actively involved grew stronger. Eventually, through the introduction of the artist Tsuchiya Kimio [*3], I began to learn about AIR sites and their management under the late Kadota Keiko. [*4] This was both a turning point in my life and a precious encounter that enabled me to grow enormously.
[*1] In the 1980s, alternative spaces such as the Sagacho Exhibit Space (1983–2000) appeared. In the 1990s, international art festivals including the Venice Biennale and documenta influenced the Japanese art scene, as a result of which the trend towards breaking away from existing spaces and values gathered momentum. "Ripple Across the Water '95" (organized by the Watari Museum of Contemporary Art), a group exhibition staged in various locations in the Aoyama/Jingumae area of Tokyo, evoked a large response as an art project that intervened in public spaces and everyday places such as offices and cafes, and had a huge impact on the subsequent art scene as a pioneering art project.
[*2] In 1994, two artists were invited for a short period as a preliminary program. In 1995, the ARCUS Project Pilot Project was launched as a five-year test project centered on an artist-in-residence program. Based on the results of the pilot project, the ARCUS Project began in earnest in 2000.
[*3] See
part two of this series
.
[*4] As director of the Nagasawa Art Park (NAP) on Awaji Island in Hyogo, Kadota helped develop future generations of woodblock print artists as part of the water-based woodblock printmaking program, which ran for 13 years between 1997 and 2009, and the Mokuhanga Innovation Laboratory (MI-LAB) AIR program, which began in 2011. She passed away in 2017.
In discussing what AIR is, we cannot forget the role played by Kadota Keiko. As an activity of the Center for the Science of Human Endeavour, which she founded together with her partner, Sato Yasuyuki, Kadota held open workshops between 1994 and 1997 with the assistance of the town of Tsuna (now part of Awaji City) in Hyogo to promote the popularization overseas of water-based woodblock printmaking, a traditional technique unique to Japan. [*5] Later, in 1997, this developed into the Nagasawa Art Park Artist-in-Residence Japanese Woodblock Printmaking Program (NAP), with Kadota involved in its planning and running as director. [*6] As part of the program, artists invited from Japan and overseas after submitting applications stayed at old houses in the Nagasawa region, where in addition to receiving technical instruction from woodblock print artisans (printers, carvers), they experienced making washi, a type of Japanese paper that serves as the medium for Japanese woodblock prints, before each producing their own original prints. Countless fascinating works best described as "hybrids of traditional and contemporary art" were created. [*7] During their residencies, as well as undergoing training and making art, participants took part in exchanges with the local community and presented their work in public, with the program also functioning as an opportunity for cross-cultural understanding among the artists and between the artists and local residents. Many of the participants were university teachers or instructors at print workshops who took their experiences home with them where they continued to play a part in disseminating Japanese woodblock printmaking techniques. Exchanges among participants also continued after the program ended, and the international network that spread around the world with the help of NAP grew in 2011 into the 1st International Mokuhanga Conference (Kyoto/Awaji). [*8] Held every three years, the conference is a valuable opportunity for printmakers, academic organizations, universities, researchers, and woodblock print supply manufacturers to gather in a single location to seek the creation of new opportunities and discuss from a variety of perspectives the latest practice, research and new initiatives concerning woodblock printing in countries around the world.
[*5] The woodblock printing technique used to make ukiyo-e. Water-based woodblock printmaking is carried out by artisans according to a division of labor, including the
eshi
(painter) who creates the original painting, the
horishi
(carver) who uses this to prepare the woodblocks, and the
surishi
(printer) who transfers the image onto paper.
[*6] Ceased activities in 2011.
[*7] From comments made at the time by Kadota.
[*8] Following the first conference in Kyoto/Awaji in 2011, the second to fourth conferences were held in Tokyo (2014), Hawaii (2017) and Nara (2021) respectively.
Why did Kadota seek the popularization overseas of Japanese woodblock printing? Let me reach back into my memory and elaborate on the reasons. At one time, Kadota managed a specialty store that handled handmade washi and other papercraft products. At a papermaking workshop she visited in connection with this work, in the freezing cold of winter, she watched old women remove freshly made paper one sheet at a time from vats of cold water. Each of the numerous steps from the preparation of the pulp, a process that begins with the harvesting of kozo branches, to the removal of the sheets of paper is carried out by hand over a long period of time. After visiting this traditional manufacturing site, Kadota began to harbor doubts about the use of painstakingly made washi as expendable products such as place mats. Was there a way she could not only share the culture surrounding outstanding Japanese handwork, but also make the best use of handmade washi itself? It was as she was searching for answers to this question that she encountered water-based woodblock printmaking, the technique used to make ukiyo-e. Water-based woodblock prints are made by a painter, carver and printer in accordance with a division of labor, and faced similar difficulties in passing on techniques due to a shortage of qualified personnel as traditional manufacturing sites. The same problem affected the manufacture of the baren (rubbing pads), brushes and other items required to make woodblock prints, and there were fears that it might become difficult to acquire them due to a reduction in demand and the number of manufacturers. As the name implies, the water-based woodblock printmaking that developed in Japan uses watercolors, which are more environmentally friendly than the oil-based inks used in other forms of printmaking. The materials and tools are also premised on principles of repair and reuse that have been in effect for more than 1000 years, which is to say that in a manner of speaking they are based on the contemporary idea of sustainability. It was out of a desire to share widely this outstanding Japanese traditional culture, traditional manufacturing techniques and values with people in Japan and overseas and to nurture the next generation of bearers that in 1994, Kadota and Sato began holding open workshops with woodblock print artisans and contemporary artists.
A humanistic perspective and contemporary thinking around sustainability were also behind the development of the open workshops into an AIR program. As local governments worked on measures to combat the depopulation of mountainous areas that progressed rapidly in the 1980s and 90s, the proposal for the use of old houses as AIR facilities became an important point of NAP's program. For the overseas artists, not only the reuse of resources, but also the experience of being able to immerse themselves in Japanese food, housing and craft culture made for a special time that would have a huge impact on their lives going forward, while for the host region it was an opportunity to rediscover the outstanding cultural values on their own doorstep. Traditional and contemporary, West and East encountered each other, and these experiences, techniques and new expression spread around the world through the participating artists. The increase in the number of people involved in woodblock printmaking would create demand for tools and materials, making it easier to secure and train personnel involved in their manufacture. In a sense, one could say the aim was the realization of an "ecosystem" through AIR.
In 2011, when the 1st International Mokuhanga Conference was held in Kyoto/Awaji, NAP ended its activities in the area. The program later moved its base to Kawaguchiko, where the Mokuhanga Innovation Laboratory Lake Kawaguchi Artist-in-Residence programwas established. Even after Kadota's death in 2017, her determination and achievements live on and various projects continue to develop in Japan and abroad. The various activities that arose due to her enthusiasm empowered many of the AIR administrators of the time. [*9] As one such person, I am grateful for having met Kadota Keiko and will always remember her warm smile. Through carrying on my own activities, I hope I can pass on even a fragment of her determination. (To be continued)
[*9] Kadota also devoted herself to AIR networking in Japan and overseas, activities that will be introduced in a forthcoming articles.
AIR (1): A place that guarantees freedom, safety and diversity, and inspires artists
AIR (2): AIR —Encounters with place, unique dialog-driven expression, cross-cultural respect and understanding
AIR (4): The eyes of a pilot drifting through the world
---
Hinuma Teiko

Professor at Joshibi University of Art and Design, head of the AIR Network Japan Preparatory Committee, Art Director at Tokiwa Museum. Hinuma worked at the preparatory office to establish the Aomori Contemporary Art Centre from 1999 and served as a curator there until 2011, providing support for artists, primarily through residencies for artists, and planning and running various projects and exhibitions. She has filled various other positions including Project Director of the Saitama Triennale 2016 and Program Director of the Rikuzentakata AiR Program.