Report
Review: "Jonas MEKAS – Film Program in Three Chapters" @ Yebisu International Festival for Art & Alternative Visions 2023 and "The Mekas – Warhol Connection" @ Demachiza
By Tamura Naoko
2023.03.16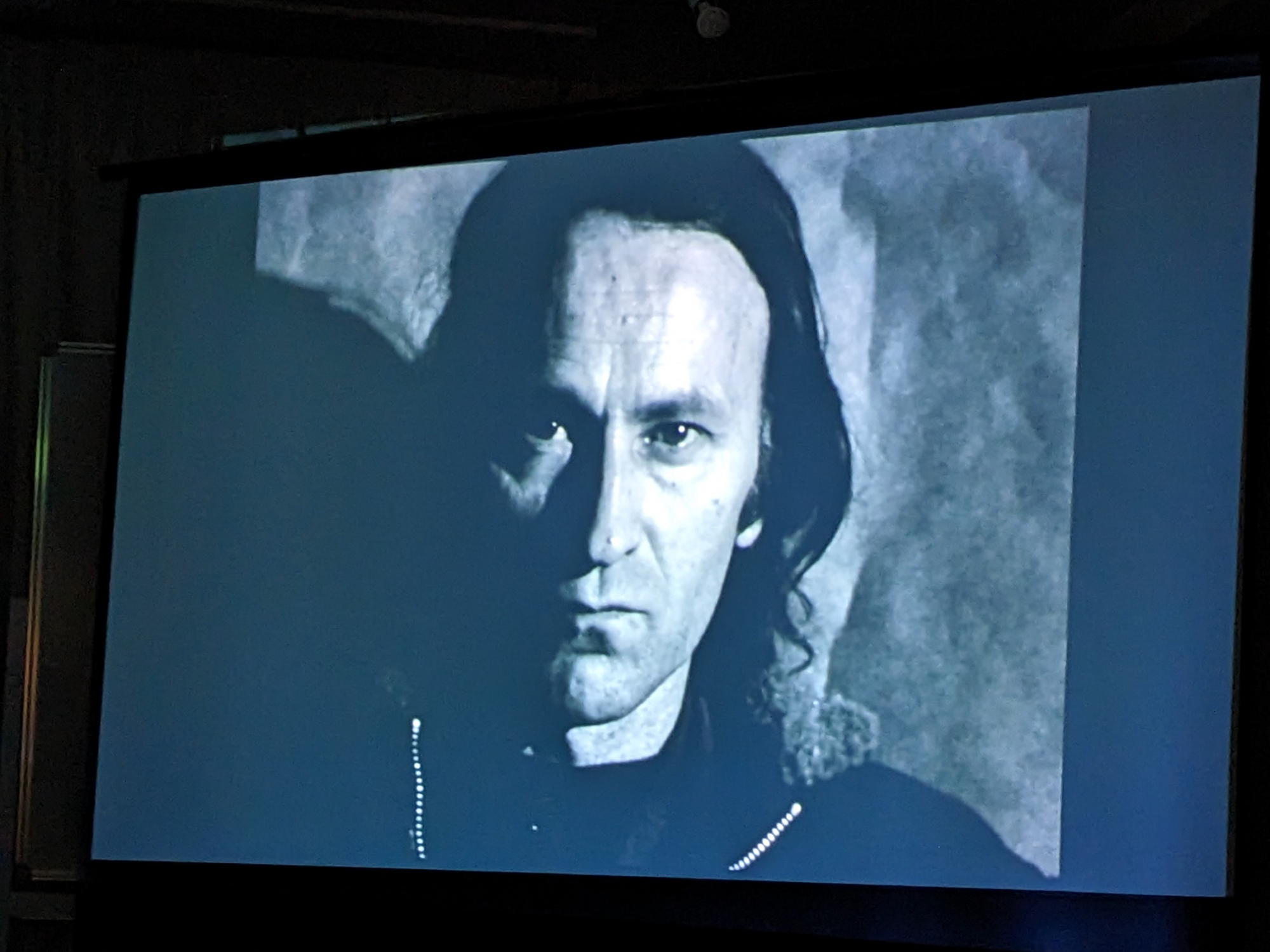 Poet and filmmaker Jonas Mekas (1922–2019) earned a place in international film art history for establishing the style of visual poetry known as the diary film. Born in a small Lithuanian village, during the 1940s Mekas spent time in German labor and then post-war displaced persons camps before leaving Europe for the United States in 1949. The sight of the New York skyline signaled the end of a long and complex journey.
In this land of opportunity, but speaking little English, as a new way of expressing himself Mekas borrowed some cash to purchase a hand-held 16mm Bolex camera, and set about mastering the language of film. The analog Bolex makes it possible to capture on film in just two seconds any change observed in passing. Exhilarating, unmissable moments are caught immediately, in the manner of a snapshot on a stills camera, and edited together to form a work on film. Just as these were not fiction, but Mekas' internal imagination rendered externally, unmodified, his friends, the streets where he likely walked, and incidental spots of nature, bring about change; his vibrant images—memories of light—interrogating what it means to be.
Around the time I took up photography, I had the good fortune to take part in the Tokyo and Okinawa editions of the "Small international exhibition by Mekas and friends" (1999) organized by the Mekas Nihon Nikki no Kai as a response to a letter from Mekas. As a result, the landscapes of the artist's heart, the scenes that you could say formed his backbone as indicated by his poetry and film works, were visited upon me.
*
In February this year events were held in Tokyo (the Yebisu Festival for Art & Alternative Visions 2023) and Kyoto (at the Demachiza cinema) to mark 100 years since the birth of Jonas Mekas. These featured screenings of Mekas films chosen by the two Lithuanian guest curators Inesa Brašiškė and Lukas Brasiskis, plus Q&A sessions.
Marie Menken, a female filmmaker championed by Mekas, pursued her practice on a New York art scene overwhelmingly dominated by men. The films screened at the events, all flickering light, with a feel of natural body rhythms, depict the world around her. Mekas admired Menken as someone who "transposes reality into poetry"
1
and was influenced by her, absorbing this influence to make it part of his own methodology. I had always assumed that Mekas idolized Maya Deren, so this was a surprising discovery.
Another figure who inspired Mekas and was inspired by him, was darling of avant-garde 1960s New York and flagbearer of Pop Art Andy Warhol (1928–1987), born in Pittsburg to parents who had moved to the US from a village in what is now Slovakia. In a conversation, stating first that the act of looking was a fundamental thing, Mekas said that Warhol worked extraordinarily hard at looking, and described him as a very "accepting" father figure who generously provided "an unorthodox home for the sad and confused souls." For his part Warhol described Mekas as "the most un-Pop person I can think of in the sixties," adding, "he was such an intellectual. But he was also a great organizer, and he gave the people making small films a place to show them."
2
Mekas and Warhol are thought to have actually met in 1963, but it would appear that Warhol had attended experimental film screenings by Mekas before that. Apparently it was simply that Mekas never noticed Warhol, who always sat quietly in a corner. That same year Warhol acquired a film camera and promptly embarked on a frenzy of movie-making, becoming so enamored of this new pastime that in just a few years he had notched up almost 500 films.
In addition to the wonderful short films involving the pair shown at the Demachiza, Inesa and Lukas discussed longer films like
Empire
(8'05") and
Sleep
(5'21"), offering some behind-the-scenes info and anecdotes, served up with slices of humor. Mekas wrote approvingly of
Sleep
that "It is beautiful like anything that is alive"
3
and contributed to Warhol's film as probably the only person on the planet who properly understood it, by frantically trying to arrange screenings for a work that unlike Warhol's silk-screen offerings, did not attract a buyer, and of course supporting it in his writing in the media.
Something else about Mekas that deserves to be remembered is his battle to set up the Anthology Film Archives and ensure its continuation. By doing so Mekas gifted to later generations a visual poetry anthology of neglected happenings and places; works that transcend the soliloquy of life, that reflect the sentiments and spiritual meanderings of the times, in which now-you-see-it-now-you-don't moments of uncertainty in society continue to destabilize human emotions and textured sensations.
Having provided all the clues for understanding these connections, Inesa and Lukas asked what makes Mekas so loved in Japan.
Three or four of Mekas' poetry collections, his diaries, several of his letters to friends, were published here before anywhere else. His distinctive poems and films somehow escape the curse of this is how things have to be, as if to resist harsh realities, and point to non-existence as a still unmanifested hope. It is that as well as demonstrating the possibilities of film, Mekas continues to inspire. He is the artist Japan once sought out, still needs now, and likely will still need long in the future.
——————————–
1. Jonas Mekas, "January 4, 1962: Praise to Marie Menken, the Film Poet," in
Movie Journal: The Rise of a New American Cinema 1959–1971
(New York: MacMillan, 1972), 47. 2. From the handout provided at "The Mekas – Warhol Connection" with no citation info given for the origin of the quotes. 3. Mekas, "September 19, 1963: On Andy Warhol," in
Movie Journal
, 97.
——————————–
Tamura Naoko
Photographer
"Jonas MEKAS – Film Program in Three Chapters"
was held at
Yebisu International Festival for Art & Alternative Visions 2023
on February 4, 10 and 19, 2023. The Q&A session took place on Feb. 4.
"The Mekas – Warhol Connection"
was held at Demachiza Cinema on February 8, 2023. (Organizers: Embassy of Lithuania to Japan, Lithuanian Culture Institute, Demachiza Cinema)
"Jonas Mekas and the New York Avant-Garde,"
an exhibition curated by Inesa Brašiškė and Lukas Brasiskis was held at
the National Gallery of Art, Lithuania
from November 20, 2021 through February 26, 2022.